Woman patterns, from 34 to 48 (XS to XL). Easy to sew patterns for lady!
Discover our woman Patterns, ready to sew : dress, shirt, trousers, top,skirt, pyjamas …
Choose the sewing patterns for women you like, adapted to your level, and create your wardrobe with our toolbox and our step-by-step video tutorials!
Discover our woman patterns, ready to download in pdf format.
To offer you the chance to try our pattern, we are glad to put at your disposal many free sewing patterns. Download accessories, easy skirts, headband… for free . Then print the pattern and follow our tutorial video to sew them !
Our patterns are designed to make your sewing easier !
– seam allowances are already included
– the pieces are never surimposed, to they are easy to read
– our patterns are in color, to be user friendly
– Tutorial videos are available to guide you while sewing
– the explanations are full of diagrams to make it easy to understand
Every videos are freely avaiblable on Youtube : LesPatronnesCouture
So let's try, and tell us if you like our patterns !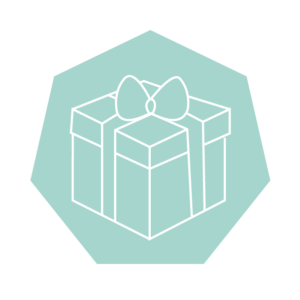 Gift voucher
You want to please friends or relatives who love sewing? But you don't know which models precisely? A top? a skirt ? maybe a jacket? Beginner? advanced?
Stop the headhache ! Choose a Gift Voucher !
We will send you the coupon by e-mail, you simply offer it, for the happiness of all !
Then the one who received the gift, can choose on the all website www.lespatronnes.fr the pattern(s) she wants to sew !  She will only have to eter the coupon code, which will discount.
The gift vouchers are avalaible on every products of the website.
15.00

€
Add to cart