Discover our free patterns, ready to download in pdf format.
To offer you the chance to try our pattern, we are glad to put at your disposal many free sewing patterns. Download accessories, baby layette, easy skirts… for free . Then print the pattern and follow our tutorial video to sew them !
Our patterns are designed to make your sewing easier !
– seam allowances are already included
– the pieces are never surimposed, to they are easy to read
– our patterns are in color, to be user friendly
– Tutorial videos are available to guide you while sewing
– the explanations are full of diagrams to make it easy to understand
Every videos are freely avaiblable on Youtube : LesPatronnesCouture
So let's try, and tell us if you like our patterns !
Sale!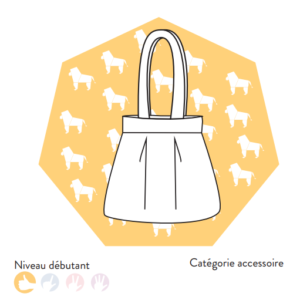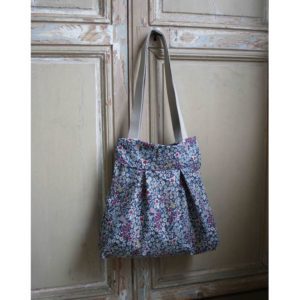 Cabas Bag
This pattern offers you a pretty shopping bag, beach bag, swimming pool bag, or to slid in a tablet, notebook, A4 pocket, etc.
Made as a modernised totebag, with 3 pleats , you will love its conveniance.

This pattern is also the ideal project to begin sewing! Quick and easy, 100% guaranteed success!
The pattern is available in PDF format to be printed in A4
Add to cart
Sale!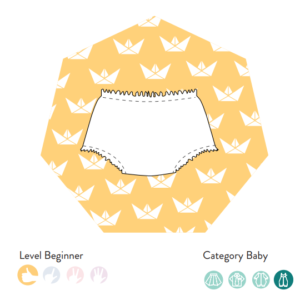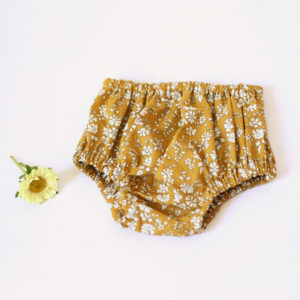 The Treboul Bloomer
THE famous bloomer !
This model is the perfect pants for babies ! This bloomer is a must-have for toddler's wardrobe.
And moreover, this sewing  pattern is ideal for beginers with an easy to sew project ! It can be declined over and over, with many kinds of fabrics. And our tutorial video will help you to sew it if needed.
Discover every variations with our complete pattern :  "trio of bloomers"
Bloomer's Pattern available from 3 months to 24 months.
PDF pattern to print in A4 / Us letter
Add to cart
Sale!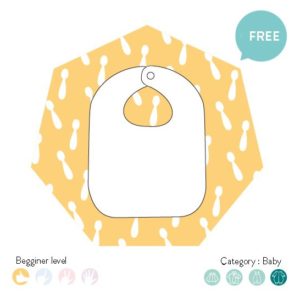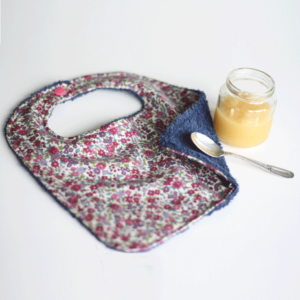 Baby Bib – free Pattern
Baby bib with a pressure snap button
This baby bib pattern is for all uses, thanks to its double side  , wich allows you to put pretty design fabrics.
A pressure button or a scratch piece close at the back.You can easily slip a piping, croquet or bias in the bib.
PDF pattern to download in A4 / US letter format
#lespatronnesbabybib
Add to cart