Accessory patterns offers you a range of sewing patterns for bags, kit, decorative objects, everyday object, pencil case, toilet bags, …
Discover our sewing patterns, ready to download in pdf format.
Download the patterns (accessories, baby layette, easy skirts… . Then print the pattern (A4 or A3 papers) and follow our tutorial videos to sew them !
Our patterns are designed to make your sewing easier !
– seam allowances are already included
– the pieces are never surimposed, to they are easy to read
– our patterns are in color, to be user friendly
– Tutorial videos are available to guide you while sewing
– the explanations are full of diagrams to make it easy to understand
Every videos are freely avaiblable on Youtube : LesPatronnesCouture
So let's try, and tell us if you like our patterns !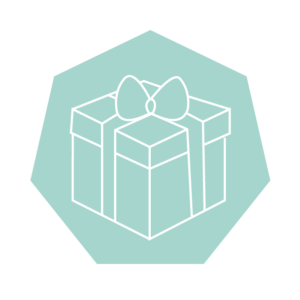 Gift voucher
You want to please friends or relatives who love sewing? But you don't know which models precisely? A top? a skirt ? maybe a jacket? Beginner? advanced?
Stop the headhache ! Choose a Gift Voucher !
We will send you the coupon by e-mail, you simply offer it, for the happiness of all !
Then the one who received the gift, can choose on the all website www.lespatronnes.fr the pattern(s) she wants to sew !  She will only have to eter the coupon code, which will discount.
The gift vouchers are avalaible on every products of the website.
20.00

€
Add to cart
Sale!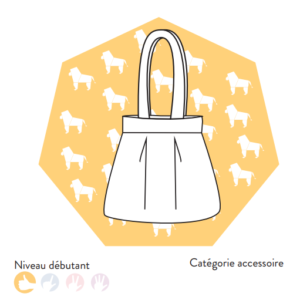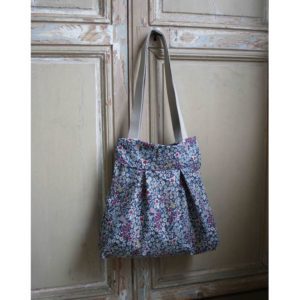 Cabas Bag
This pattern offers you a pretty shopping bag, beach bag, swimming pool bag, or to slid in a tablet, notebook, A4 pocket, etc.
Made as a modernised totebag, with 3 pleats , you will love its conveniance.

This pattern is also the ideal project to begin sewing! Quick and easy, 100% guaranteed success!
The pattern is available in PDF format to be printed in A4
Add to cart
Sale!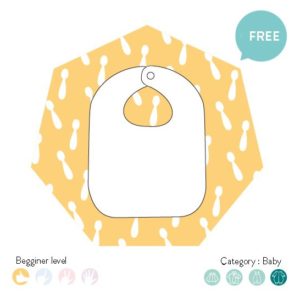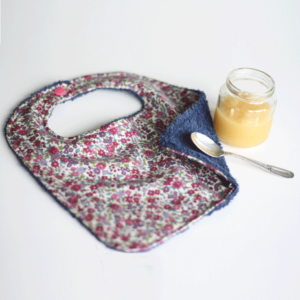 Baby Bib – free Pattern
Baby bib with a pressure snap button
This baby bib pattern is for all uses, thanks to its double side  , wich allows you to put pretty design fabrics.
A pressure button or a scratch piece close at the back.You can easily slip a piping, croquet or bias in the bib.
PDF pattern to download in A4 / US letter format
#lespatronnesbabybib
Add to cart